It's always a fun surprise when watching a movie to realize that two of the characters are being played by the same actor or actress! Stars sure do love to make sure they get as much screen time as possible. This happens in a variety of movies, and with the help of prosthetics makeup and special effects, and most are totally unaware of it. From Eddie Murphy to Mike Myers, you are going to be surprised to find out these actors were playing multiple characters in one movie.
1. Meg Ryan: Joe Versus The Volcano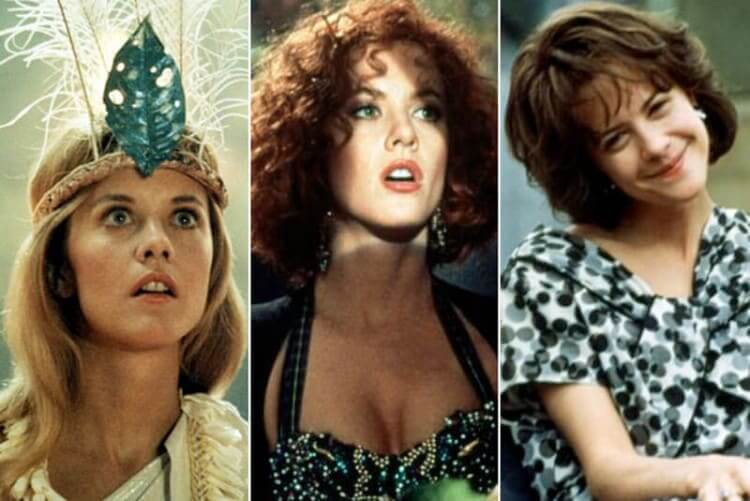 Joe Versus the Volcano was a 1990 rom-com starring Tom Hanks and Meg Ryan. While it was not a huge hit at first, it late became a cult classic. In the film, Meg Ryan plays three different characters, Dede, Angelica, and Patricia. She was a true standout in this movie with her portrayal of three very different women. Ryan managed to balance the women and give them distinctive personalities that were variations of one another. She also brought them to life in a more profound and personal way than it was written in the original script.
2. Dick Van Dyke: Mary Poppins
As a child, many of us thought we were so smart for being able to spell "supercalifragilisticexpialidocious" from Disney's Mary Poppins starring Julie Andrews and Dick Van Dyke. The movie stole the hearts of many and is still considered a classic. At the time, Andrews was just getting into the film industry, while Van Dyke was already well-known. In this adventure through learning what is right and wrong from the lovable Mary Poppins we meet Bert, the chimney sweep played by Dick Van Dyke. What people may not know is that Van Dyke also lent his talents to play the uptight banker, Mr. Dawes Sr.
3. Eddie Murphy: Coming To America
In many movies that star the multi-talented Eddie Murphy, you can almost guarantee that he is playing more than one character. In the 1988 film, Coming to America, Eddie Murphy plays not one, not two, but four different characters. Although his primary role is that of Prince Akeem, he also shows his comedic brilliance sprinkled into other small parts. Other than Prince Akeem, the spoiled African monarch who moves to New York to see the world, Murphy also stars as characters who hang out at the neighborhood barbershop. With significant help from Hollywood prosthetics, Murphy is transformed into Saul, the definitively Jewish customer, and the shop owner, Clarence.
4. James Remar: Django Unchained
It is hard to deny the genius that is a Quentin Tarantino movie, and Django Unchained is no exception. In the 2012 film, people often forget that James Remar played two characters because there are so many other things that grab your attention throughout the movie. In the very first scenes, we see Remar as Ace Speck, one of the Speck brothers whom Dr. King Schultz (Christoph Waltz) has a matter to settle with. Later in the film, we see Remar reappear, but this time he is Butch Pooch. It is interesting because Shultz is the one who kills Ace Speck at the beginning of the movie, and then he, in turn, is killed by Pooch.
5. Margaret Hamilton: The Wizard of Oz
"I'll get you and your little dog too." As a child, everyone was afraid of the Wicked Witch of the West in the original Wizard of Oz. Margaret Hamilton nailed the performance with the help of an excellent costume and makeup team. However, don't forget that "you were there, and you were there, and Miss Gulch was there too." Before Dorothy is transported to the colorful land of Oz, she faces her grumpy dog-hating neighbor, Miss Almira Gulch, who happens to be played by Hamilton as well. Many characters in this movie also play a role in the land of Oz because Dorothy imagines them all in her dream.
6. Jonathan Hyde: Jumanji
The original Jumanji was a defining movie of the '90s. The action-packed movie starred Robbin Williams, a young Kirsten Dunst, and the underrated Jonathan Hyde. He played two completely different characters which required a wide range of talents. At the beginning of Jumanji, we see Hyde playing businessman, Sam Parrish. Laster in the movie as they are transported into the game, Hyde is the bloodthirsty British poacher, Van Pelt. While the characters were never shown on screen at the same time, it is interesting to see the similarities in the character's behavior.
7. Frances O'Connor: Bedazzled
In the 2000s romcom, Bedazzled, Brendan Fraser stars as a shy man who tries to catch the eye of the girl he loves, but when the Devil sees how sad he is, she manipulates him to exchange his soul for seven wishes. Frances O'Connor plays Allison, the woman of his affections. On his journey to wooing the girl of his dreams, he learns a lot about himself and ends up dating a different girl named Nicole. The new girl of his dreams looks exactly like Allion because they are both played by O'Connor. It seems like this man has a type when it comes to women.
8. Ben Stiller: Night At The Museum: Secret Of The Tomb
In the Night at the Museum franchise, Ben Stiller uses his particular brand of comedy to liven up this wacky movie. In the movie, Stiller plays the night watchman, Larry Daley, whose job it is to guard the museum at night after it has closed. The problem for Stiller's character is that everything in the museum comes to life at night, so he has to make sure none of the exhibits get away, or they will be turned to dust at sunrise. From soldiers to cowboys and neanderthals, he has to wrangle them all. One of the neanderthals is named Laaa, who also happens to be played by Stiller. In one scene, Laaa and Daley get into an argument, which must have been difficult to film.
9. Arsenio Hall: Coming To America
Coming to America wouldn't have been the same without the talents of Arsenio Hall. Like Eddie Murphy, Hall can transform himself into a multitude of personas in the most hysterical way. His main role in the film was as Semmi, the prince's right-hand man, friend, and servant. Hall also had other small roles of character in the barbershop. It must have been hard to keep a straight face on set when it was just Hall and Murphy going back and forth as different characters. They are comedic dynamite in this classic film.
10. Armie Hammer: The Social Network
In 2010, everyone and their mother were joining the popular social media network, Facebook, so people were interested in how this idea came to fruition. The Social Network followed the journey of how Mark Zuckerberg invented the popular social media site, and that story would not be complete without the Winkelvoss twins. In this critically acclaimed movie, Armie Hammer plays both Cameron and Tyler Winklevoss, the identical twins who sued Zuckerberg for stealing their ConnectU idea to create Facebook. For those who didn't know Armie Hammer, they assumed it was actual twins playing these roles instead of one actor.
11. Michael Palin: Monty Python And The Holy Grail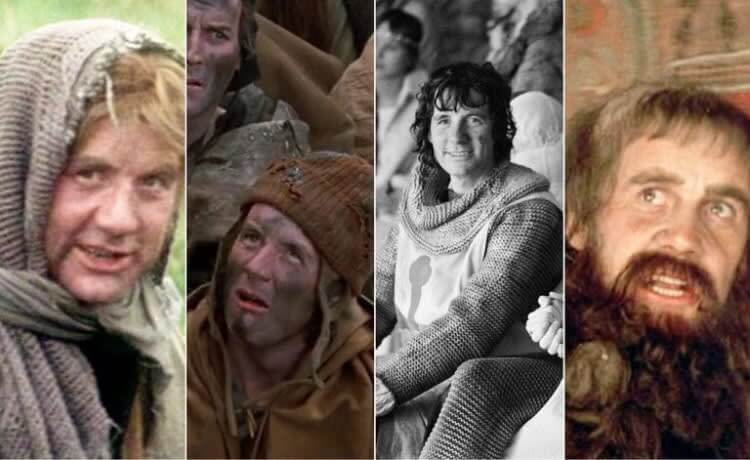 In Monty Python and the Holy Grail, Michael Palin manages to play a plethora of different characters, even some who had the most insignificant role. H played peasants, leaders, monsters, and knights. Out of all the other Pythons, Palin played the most characters, having 12 parts. By having people play multiple characters in this movie, it allowed for improv to change the direction of a scene, which made it even more comedic than directors had initially planned.